claireaydogan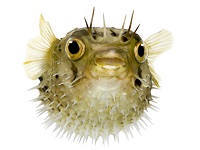 From CEOs with decades of public speaking experience to first-time job seekers straight out of school, college or university, nerves are undoubtedly one of life's great levellers.
Whether before an interview, presentation or any other stressful event, it's worth remembering that feeling anxious is a perfectly normal physical reaction. As inconvenient as they may be, typical symptoms, such as sweaty palms and a dry throat are just nature's way of preparing you for whatever's lurking within that interview room or conference hall.
Unfortunately, nature does not seem to care that a sudden hit of adrenalin is not always the most appropriate form of preparation under the circumstances – unless it comes with laser focus and total recall. In the absence of these, however, here are some simple ways to keep your belly butterfly-free when it matters.
1. Rehearse
There are few better safeguards against an attack of the jitters than…
View original post 275 more words